The overall development architecture
How do we drive change?
Broader view with the development architecture
The development architecture may sound like a tongue-twister. However, the purpose behind the term is very "everyday" and pragmatic. The purpose of an overall development architecture is to look at your organization from a broader perspective.
By combining your organizational knowledge with our business development experience, we can eliminate non-relevant things and focus on what is essential. Doing wrong things right or right things wrong will not achieve the desired results.
So, let's do the right things right.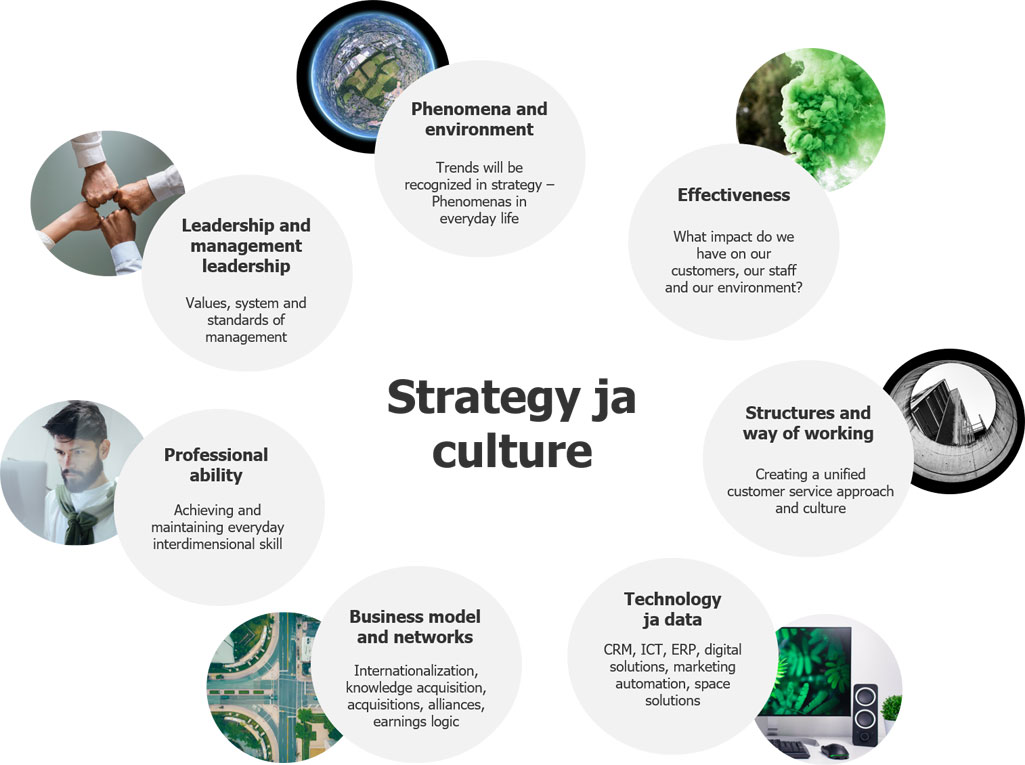 How do we integrate architecture into everyday life?
We do not create a solution for you right from the very first phone call. We want to get to know your business, your challenges and your wishes, which we use to build a solution model, together.
What kind of architecture truly supports your business?
Comprehensive thinking is a competitive advantage. That one can think strategically customer relationship management and development
– long-term loyal customer