Insights, action and results.
Mission
Not teaching, but insight.
Our mission has been for many years "insights, action and results". The idea behind this sentence is simple. We want to understand our customers, not tell you how we think things should be. Everything starts with you.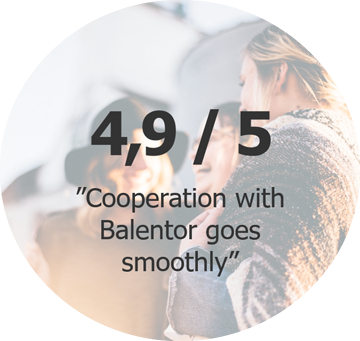 By action, we refer to our skill in bringing change into everyday life and helping to implement it. So, we travel with you the whole journey.
We want to see results in every change project and in every customer. We do not settle to talk about change, we speed it up genuinely and in the right situations. Our customers have rated our cooperation as staggering 4.9 / 5.
Balentor's strengths include for example: coaching for good work performance and genuine insight.